"If'n ye want t'play this game with me... ye'd better play t'win"
―Siryn
Theresa Cassidy (alias Siryn) was the Mutant daughter of Sean Cassidy, and a current member of the X-Men.
Biography
Edit
Early Life
Edit
Theresa Maeve Rourke Cassidy was born to Sean Cassidy and his wife Maeve on March 16, 1990 in Dublin, Ireland. Soon after she was conceived, her father, Sean Cassidy, an Interpol agent, was sent on an undercover anti-terrorist mission for many months, not knowing when he left that Maeve was pregnant. Shortly after Theresa's birth, Maeve was killed in an IRA (Irish Republican Army) bombing along with a number of other people. Those who knew of Theresa's existence assumed that she and her older brother, Sheamus, had been killed in the explosion and never told Sean Cassidy that Maeve had had a daughter. Sean was so filled with anguish when he returned and learned of his family's deaths that he left his ancestral home of Cassidy Keep and threw himself into a series of highly dangerous missions in order to lose himself in his work. Eventually this led to his resignation from Interpol, his drinking problem and later involvement with the Brotherhood.
Powers and Abilities
Edit
Abilities
Edit
Personality and traits
Edit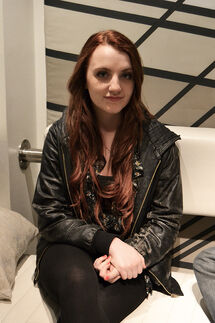 "Somehow, I doubt I'm the one in danger o' bein' hurt."
―Theresa Cassidy
Relationships
Edit