Wasp
Biographical information
Name

Janet van Dyne Pym

Born

April 4, 1977

Birthplace
Aliases/Nicknames

The Winsome Wasp, Doctor Spectrum, Pixie, Janet Pym

Nicknames

Jan, Sassy

Physical description
Species
Gender
Height

5'4"

Hair Color

Brown

Eye Color

Green

Family information
Family

Hank Pym (husband)
Charlotte Pym (daughter)
Vernon van Dyne (father)
Julie van Dyne (mother)

Statistical information
Affiliation
"You mixed-up, adorable nut! As if my life would mean anything to me if I lost you!"
―Janet van Dyne-Pym to Henry Pym
Biography
Edit
Early life
Edit
Janet Van Dyne was the daughter of world-renowned scientist Vernon van Dyne. Early in her life, she was a flighty, self-centered dilettante living luxuriously on her father's fortune. She had an on-and-off romantic relationship with the world-renowned soldier-of-fortune called Paladin. When an alien brought to Earth during one of her father's experiments murdered the elder Van Dyne, Janet contacted his colleague, Dr. Henry Pym.
She told Pym of her resolve to bring her father's killer to justice. Pym revealed his secret identity as Ant-Man, and Janet underwent a biochemical process involving his Pym Particles that allowed her to shrink to insectoid proportions and implanted Bio-Synthetic Wings. Furthermore, Pym outfitted her with wrist devices which allowed her to discharge blasts of compressed air that she called her "wasp's stings".
Personality and traits
Edit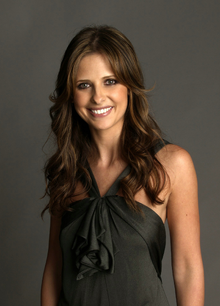 "HI! I'm the Wasp! And you've just been STUNG!"
―Janet van Dyne-Pym
Relationships
Edit
"You! If you think I'm gonna waste my Maybelline ultra-lash on a half-pint husband -- Dream On, Hank Pym -- Dream On!"
―Janet van Dyne-Pym
Powers and Abilities
Edit
Abilities
Edit
Paraphernalia
Edit
Equipment
Edit
Transportation
Edit
None.
Relationships
Edit
Appearances
Edit
References
Edit